Skal du arbejde med nonfiction i engelsk? Jeg elsker den amerikanske journalist Anna Hulls. som jeg første gang stødte på i bogen Fortællende journalistik af Rie Pedersen. Derfor bruger jeg også tit hendes artikler i danskfaglige forløb om fortællende journalistik. Endnu mere oplagt er det selvfølgelig i engelsk, hvor jeg ofte inkluderer narrative serials og storytelling i timerne. Eller bruger skrivetips fra Anne Hull til at træne eleverne i arbejde med nonfiction essayet.
"Observation, the art of watching, is one of the most underrated elements of reporting, especially in newspaper journalism. The natural impulse is to ask questions. Sometimes that is wrong. It makes the reporter the focus of attention. Be humble. It honors the person you're trying to observe. Think like a photographer. Watch. Change location. At a family dinner, change your place around the dining table. Keep moving, keep shifting your point of view, and keep quiet. Try not to interrupt the flow of events."

Anne hull in TElling true stories: a nonfiction writers' guide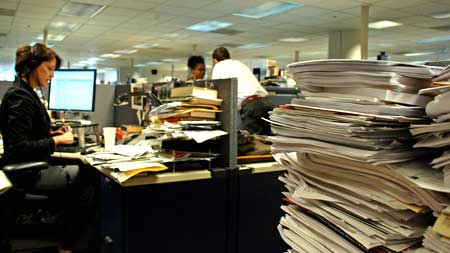 Hull dyrker klassisk dybdeborende journalistik. Med en udsøgt sans for den gode fortælling kombinerer hun omfattende observationer, research og interviewarbejde med storytelling. Ikke mindst er hun dog en fantastisk feature writer med et skarpt blik for bringe mennesker og lokaliteter til live med fint sansede detaljer og litterære virkemidler.
Anne Hulls journalisthjerte banker især for de marginaliserede og udsatte eksistenser i USA. Una Vida Mejor følger en gruppe mexicanske kvinder fra deres hjem i Palomas til det hårde arbejde som krappepillere i North Carolina. Andre serier sætter fokus på politistyrken i et Housing Project i Tampa, Florida og ofrene for Hurricane Katrina. Andre endnu beskriver fattige teenageres liv i USA's såkaldte Rust Belt eller undersøger forholdene for homoseksuelle unge i midtvesten.
Brug sanserne opbyg spænding
Intimitet og sanseoplevelser er den røde tråd i Anne Hulls journalistik. I mødet med et lokalsamfund og interviewpersoner observerer Anne Hull med alle sanser. Samtidig forsøger hun at tænke som en fotograf, der hele tiden er i bevægelse for at bringe motivet i fokus. I formidlingen af historien er Hull ekstremt opmærksom på tension fortælleteknisk virkemiddel og bruger ofte foreshadowing, suspense og cliff hangers til at drive historien frem.
"For starters, be conscious of the distancing language that inhabits most newspaper stories. Set a goal for intimacy. As a reporter, be physically present to witness and absorb, if even for three hours. Have all your sensory pistons firing: seeing, hearing, smelling, etc. In trying to convey the nuances of a culture or neighborhood, the drama is in the small observed or spoken exchanges, and one needs to be there to see it unfold."

Anne hull, the invisible reporter
Think hard about the tension or tensions in the story. In other words, what is at stake? Will the cop stay sober, will the immigrants cross the border, will the candidate keep her promise, will the city make budget, will the soldier stay alive? This tension or question will be the rushing river beneath your story, and it will drive the reader on. Without this, stories are flat.

Anne Hull, Nieman Storyboard
Herunder finder du to links til to hele serier:
Veteraner på Walter Reed Medical Center
I 2007 vandt Hull Pulitzer-prisen for Public Service sammen med Dana Priest og fotografen Michel duCille. De tre reportere fra Washington Post satte fokus de miserable forhold for veteranerne på Walter Reed Army Medical Center. Du kan se et uddrag fra den første artikel her og få adgang til hele serien samt Michel duCilles billeder på Pulitzers hjemmeside.
Behind the door of Army Spec. Jeremy Duncan's room, part of the wall is torn and hangs in the air, weighted down with black mold. When the wounded combat engineer stands in his shower and looks up, he can see the bathtub on the floor above through a rotted hole. The entire building, constructed between the world wars, often smells like greasy carry-out. Signs of neglect are everywhere: mouse droppings, belly-up cockroaches, stained carpets, cheap mattresses.

This is the world of Building 18, not the kind of place where Duncan expected to recover when he was evacuated to Walter Reed Army Medical Center from Iraq last February with a broken neck and a shredded left ear, nearly dead from blood loss. But the old lodge, just outside the gates of the hospital and five miles up the road from the White House, has housed hundreds of maimed soldiers recuperating from injuries suffered in the wars in Iraq and Afghanistan.

Anne Hull and dana priest,soldiers face neglect, frustration at army's top medical facility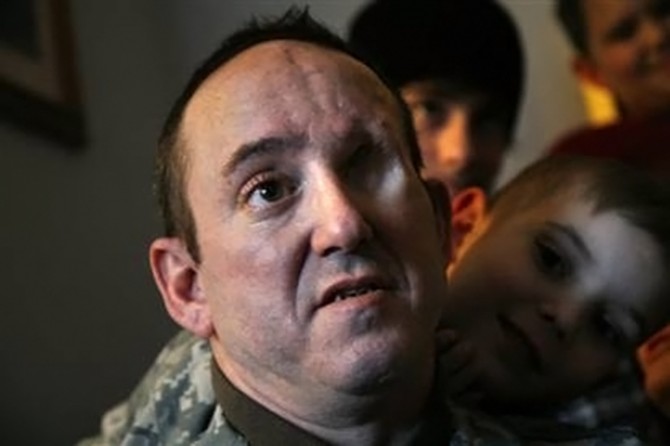 Young and Gay in Real America
I 2004 gav Anne Hull sin vinkel på debatten om Same Sex Marriages med "Young and Gay in Real America" – en narrative serial med longreads i fem dele:
In the Bible Belt, Acceptance is Hard-Won
A Slow Journey From Isolation
Braving the Streets Her Way
Using Her Voice to Rise ABove
Followup: Coming Out for One of Their Own
Hele serien er tilgængelig på Washington Posts hjemmeside og du kan læse Anne Hulls in medias res indledning her:
Michael Shackelford slides under his 1988 Chevy Cheyenne. Ratchet in hand, he peers into the truck's dark cavern, tapping his boot to Merle Haggard's "Silver Wings" drifting from the garage.

Flat on his back, staring into the cylinders and bearings, Michael fixes his truck like he wishes he could fix himself.

"I wake up and I try so hard to look at a girl," he says. "I tell myself I'm gonna be different. It doesn't work."

Michael is 17 and gay, though his mother still cries and asks, "Are you sure?" He's pretty sure. It's just that he doesn't exactly know how to be gay in rural Oklahoma. He bought some Cher CDs. He tried a body spray from Wal-Mart called Bod. He drove 22 miles to the Barnes & Noble in Tulsa, where the gay books are discreetly kept in the back of the store on a shelf labeled "Sociology."

Anne Hull, in the bible belt, acceptance is hard-won