Hvordan finder man egentlig virkelig god journalistik til engelskundervisningen? Well, en måde er tænde pandelygten, fastgøre sikkerhedsrebet og langsomt fire sig ned gennem mineskakten til guldgruben på hjemmesiden til The Pulitzer Prizes.
På turen ned vil pandelampens flakkende søgelys utvivlsomt glide hen over mange spændende temaer, navne på prisvindende forfattere, kunstnere og journalister, tankevækkende glimt fra juryens indstillinger og lade ane konturerne af amerikansk kultur, identitet og politik gennem de sidste 100 år.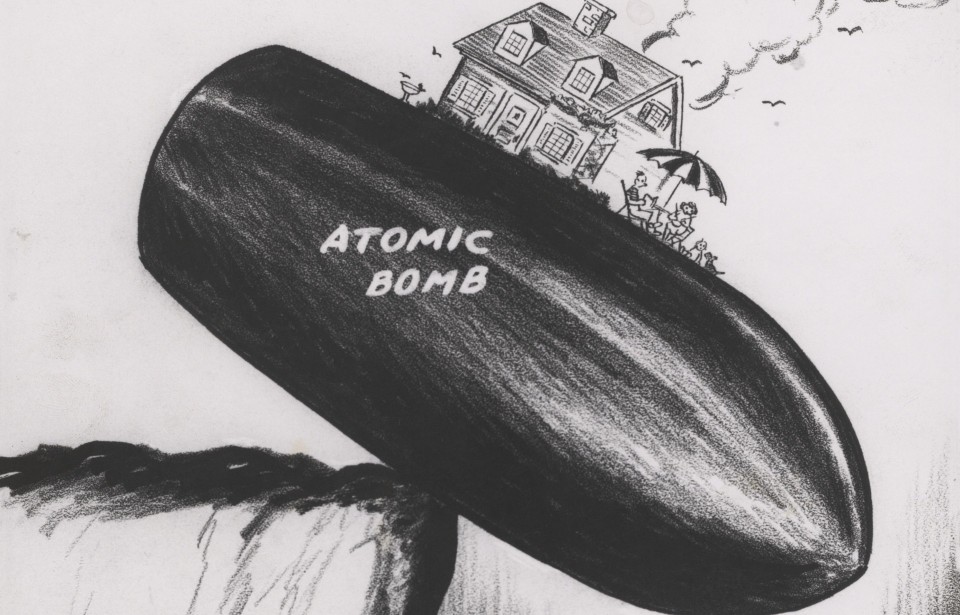 I artikelserien #Guldgruber zoomer jeg løbende ind på forskellige temaer og tekster som man kan finde i the Pulitzer files, men opfordrer selvfølgelig til at I selv går på opdagelse:-)
The art of Story Telling: Narrative journalism
Jeg elsker fortællende journalistik og læser gerne genrens klassikere, som Una Vida Mejor: A Better Life – Anne Hulls fint observerende føljeton om mexicanske migrant workers. En anden favorit er Gay Taleses fantastiske magasinportræt "Frank Sinatra Has a Cold" fra Esquire 1966. Taleses indledning føles mere som en roman af Raymond Chandler end et portræt af en kendis:
"Frank Sinatra, holding a glass of bourbon in one hand and a cigarette in the other, stood in a dark corner of the bar between two attractive but fading blondes who sat waiting for him to say something. But he said nothing; he had been silent during much of the evening, except now in this private club in Beverly Hills he seemed even more distant, staring out through the smoke and semidarkness into a large room beyond the bar where dozens of young couples sat huddled around small tables or twisted in the center of the floor to the clamorous clang of folk-rock music blaring from the stereo. The two blondes knew, as did Sinatra's four male friends who stood nearby, that it was a bad idea to force conversation upon him when he was in this mood of sullen silence, a mood that had hardly been uncommon during this first week of November, a month before his fiftieth birthday."
Introducing Eileen McNamara
En anden fantastisk historiefortæller fra den amerikanske avisverden er Eileen McNamara, som vandt prisen for "Commentary" i 1997 med den meget personlige klumme "A Murder Remembered" som blev bragt i The Boston Globe 14. december 1996. Du kan læse indledningen og se et eksempel på McNamara sansemættede indlevelse nedenfor, downloade artiklen her eller læse mere om Eileen McNamaras journalistik her.
A Murder Remembered
by Eileen McNamara

It is small consolation, I know, Mrs. Welsh, but I have never forgotten your daughter.
In the two decades since we found her lifeless body face down on her couch, I have thought of Kathleen every year on December 12. I lived in a two-room apartment in the narrow brick building on Beacon Hill where Kathleen was murdered 20 years ago.
It was my sister's 30th birthday.
I left my third-floor walkup that Sunday afternoon for the family party in North Cambridge, stopping briefly outside Kathleen's closed door on the first floor. I had forgotten my boots and considered going back upstairs.

[…]

The neighbor — her name is lost to time — sold Avon cosmetics. She had an order for Kathleen. She'd just bring it down and make sure everything was all right.

The rest is surreal. The scream. Kathleen on the couch. The dogs guarding her body. The call to police. The sirens and blue lights. The hall full of blue uniforms. The detective ordering us to wait in our separate apartments. The silence shattered by two terrifying gunshots. Was the murderer still in the building?