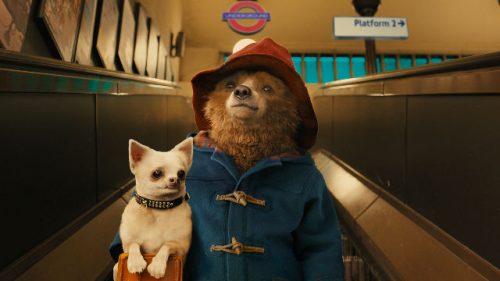 "We shall not cease from exploration / And the end of all our exploring / Will be to arrive where we started / And know the place for the first time," T.S. Eliot writes in his poem Little Gidding.
Beginning and ending on Westminster Bridge, this module makes a circle through different aspects London: From the impact of the 2017 terror attack to Wordsworth's impression of the city on September 3, 1802; from furry immigrants to hairless killers, from Jack to London, from Tarquin to Hall, from lost Italians to disgruntled East Enders and hipster herbivores.
Initially, students explore a range of materials on the Westminster attack with the aim of introducing: major British news outlets and types of media (BBC, Guardian (broadsheet), The Mirror (tabloid), The Sun (tabloid)); the UK political spectrum (UKip, Conservative, Liberal Democrats, Labour) and basic topography of Westminster.
From this point the module branches out to a variety of themes tied to modern London life (multiculturalism, immigration, cost of living, alienation, loneliness, complexity, diversity) as well as contrasts between different boroughs of the city (Notting Hill, Paddington, Spitalfields, Brick Lane) and demographic contrasts between London and Britain.
Core Materials
Nesrine Malik, "The far right wants to exploit the Westminster attack. London won't let it." (Non-fiction: The Guardian, March 23, 2017)
Paul King (Dir.), Paddington (Film, 2014)
Colin Yeo, "An Immigration Lawyer Reviews Paddington" (Non-fiction: Blog post, 2014)
Iain Martin, "Would UKip send Paddington Bear back to Darkest Peru" (Non-fiction: The Telegraph, 2014)
Charles Higson, "The Red Line" (Short story, 1991)
Jeanette Winterson, "Once upon a shop" (Non-fiction, 2010)
Tarquin Hall, Salaam Brick Lane (Non-Fiction: Excerpt, 2005)
Caryl Phillips, "The Pioneers" (Non-Fiction)
William Blake, "London" (Poem, 1794)
William Wordsworth, "Composed upon Westminster Bridge, September 3, 1802"
Secondary Materials
News coverage of Westminster Attack by the BBC, the Guardian, The Mirror and the Sun.
Internet materials on London Topgraphy and Landmarks
Internet materials on History of London Terrorism
Internet materials on Political Reactions to Terrorist Attacks
Google Maps
Changing the debate: Video Animation on the Impact of Immigration: View
East End White Flight – A study of immigration; diversity & exodus (BBC Documentary): View
UK Demographics: View