Man kan vel kalde det pandemic poetry? Den britiske Poet Laureate Simon Armitage har forfattet et digt i forbindelse med den allestedsnærværende corona-pandemi. Digtet er ikke specielt let tilgængeligt og derfor har jeg lavet en gloseret udgave af teksten her på siden.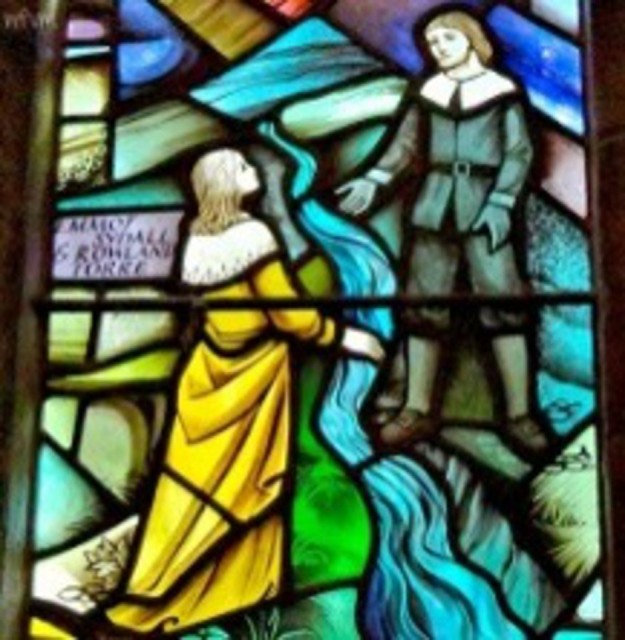 Simon Armitage refererer til flere historiske begivenheder og klassiske tekster. The star-crossed lovers fra Shakepeares Romeo and Juliet kan de fleste nok være med på, men fortællingen om det unge forelskede par Emmott Syddall og Rowland Torre, som blev adskilt af a pesten her mindre velkendt.
Historien om deres tabte kærlighed er forbundet til en anden historisk begivenhed Armitage trækker på. De to boede nemlig i Derbyshire omkring landsbyen Eyam, som under en pesteepidemi i 1665 isolerede sig fra omverdenen for at undgå smittespredning. De fleste at af byens indbyggere – inklusiv den lokale præst, som organiserede Eyams lock down – døde, men ingen forlod byen. I moderne tid er The plague village blevet et mindstested under National Trust for de som ofrede deres liv for at hindre pestepidemien i at sprede sig yderligere.
Lock Down
And I couldn't escape the waking dream
of infected fleas

in the warp and weft of soggy cloth
by the tailor's hearth

in ye olde Eyam.
Then couldn't un-see

the Boundary Stone,
that cock-eyed dice with its six dark holes,

thimbles brimming with vinegar wine
purging the plagued coins.

Which brought to mind the sorry story
of Emmott Syddall and Rowland Torre,

star-crossed lovers on either side
of the quarantine line

whose wordless courtship spanned the river
till she came no longer.

But slept again,
and dreamt this time

of the exiled yaksha sending word
to his lost wife on a passing cloud,

a cloud that followed an earthly map
of camel trails and cattle tracks,

streams like necklaces,
fan-tailed peacocks, painted elephants,

embroidered bedspreads
of meadows and hedges,

bamboo forests and snow-hatted peaks,
waterfalls, creeks,

the hieroglyphs of wide-winged cranes
and the glistening lotus flower after rain,

the air
hypnotically see-through, rare,

the journey a ponderous one at times, long and slow
but necessarily so.

simon armitage (2020)
Se også: The Poetry Project