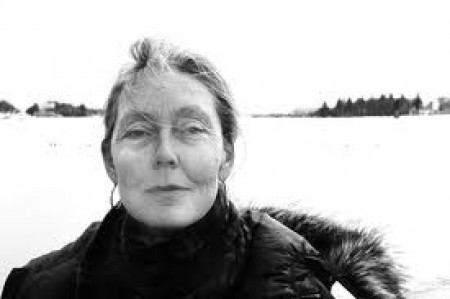 Genlæste lige mit yndlingsdigt af Anne Carson. En af de niogtyve tangoer som netop udgør hendes essay om skønheden og ægteskabet, fordi begge dele altid skal danses til ende.
I DEDICATE THIS BOOK TO KEATS (IS IT YOU WHO
TOLD ME KEATS WAS A DOCTOR?) ON GROUNDS THAT
A DEDICATION HAS TO BE FLAWED IF A BOOK IS TO
REMAIN FREE AND FOR HIS GENERAL SURRENDER TO
BEAUTY
A wound gives off its own light
surgeons say.
If all the lamps in the house were turned out
you could dress this wound
by what shines from it.
Fair reader I offer merely an analogy.
A delay.
"Use delay instead of picture or painting —
a delay in glass
as you would say a poem in prose or a spittoon in silver."
So Duchamp
of The Bride Stripped Bare by Her Bachelors
which broke in eight pieces in transit from the Brooklyn Museum
to Connecticut (1912).
What is being delayed?
Marriage I guess.
That swaying place as my husband called it.
Look how the word
shines.