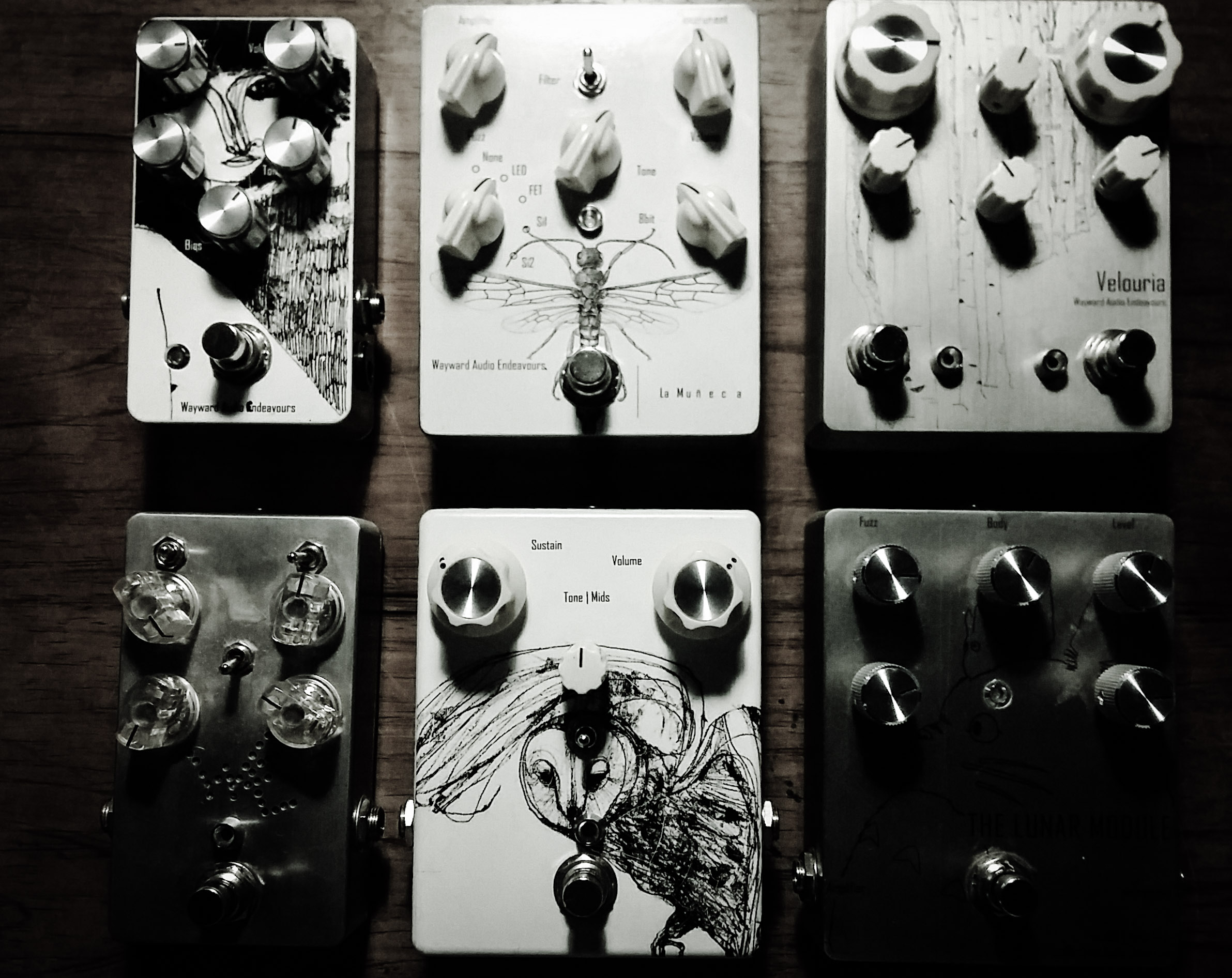 "Suppose I have enough fuzzes," skrev jeg forleden dag på instagram til dette billede af mine seks yndlingsfuzzkloner – Skreddys Lunar Module (som jeg har to af), en Clusterfuzz fra Function(fx), en Triangle Big Muff, Basic Audios Scarab Deluxe Tonebender og ikke mindst Paul Trombettas Bone Machine.
Og det er selvfølgelig både rigtigt og forkert på samme tid. Rigtigt fordi, jeg kun har plads til én fuzz på mit pedalboard; forkert fordi fuzz er endeløst fascinerende. David Gilmour har engang sagt, at han elsker distortion, fordi den nærmest nærmest er et solidt fysisk objekt – veritabel wall of fuzz som indeslutter én og som man kan læne sig op ad. Personligt elsker jeg fuzz af samme årsag, men også pga. uberegneligheden. De mange dynamiske muligheder og vildfarne harmonier, som gør fuzzen fuldstændig fantastisk i enrum og et (potentielt) mareridt i et band.
Lydparadokset er nok også det, som gør, at jeg primært er tiltrukket, at moderne versioner af klassiske fuzzpedaler. En Fuzzface der ikke forsvinder i mixet, en misbiased Tonebender, der gater signalet og fucker sig selv op, et moderne klyngefuzz der kan gå fra åben drive til over-the-top compression med et vrid af en knap og den skrigende, flosset forrykte suboktavtrombonemaskine.
Og by the way en Triangle Big Muff kombineret med en Klon er en guddommelig ting:-))